THE MUMFORD PUPPETS
Presented by Frank & Maisie Mumford
In a glittering show business career, Frank Mumford and his late wife, Maisie, created one of the most glamorous and highly successful Marionette Variety Acts ever presented. They played the world's top Entertainment Venues, including the Moulin Rouge, Paris, the London Palladium and the Sporting Club, Monte Carlo. Their routines were endlessly inventive and their manipulation flawless.
Interviewed in 2007, Frank shared some memories of key points in his career ...
"In 1928, I saw the British Puppet & Model Theatre Guild's Annual Exhibition in Leicester Square. I met regularly with H W Whanslaw, Waldo Lanchester, The Bickerdikes, Victor Hotchkiss and the young Stanley Maile. I visited the Lanchester's Marionette Theatre in Chiswick ... I quickly became a resident puppeteering tea boy."
"Billed as Master Mumford & his Marionettes, I played Wood Green Empire at age 14. Through the Guild I began to make contact with other puppeteers and in 1937, expanded to form "Puppet Productions." We designed, built and performed full-scale marionette shows. They were ambitious affairs and performed at the Players Theatre, The Grove, Gate, Kew, The Arts and the Grafton Theatre using 18 inch string figures ... Also in 1938, I met my future wife, Maisie."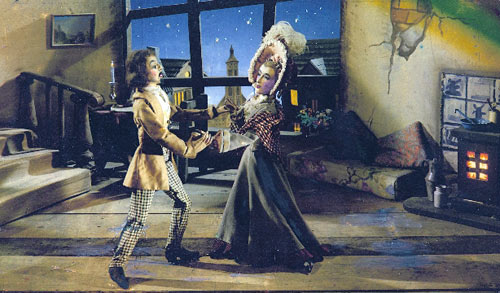 Mumford Puppets - La Boheme
"In 1947, we began Cabaret - playing Night Clubs such as The Coconut Grove, Grosvenor House, Ciros, The Embassy, Dorchester Floor Show and Starlight Room. Then in 1949, a 3-month contract in a Revue at Le Beouf Sur Le Toit in Paris, then opening at the Palm Beach Casino in Cannes ... By the 1950s, ninety per cent of our work was based in Europe. We'd return (to the UK) primarily for Pantomime and Moss Empires Tours."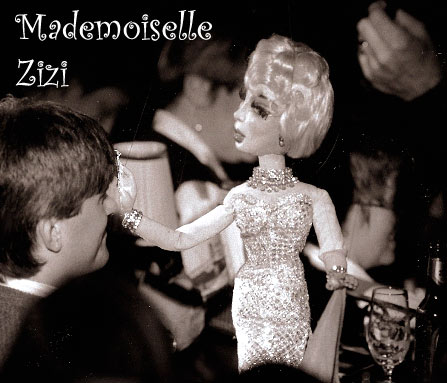 The Star of the Mumford Puppets - Mademoiselle Zizi
"I built Zizi in 1947. She was modelled on photographs of Lana Turner and Gypsy Rose Lee. At 26 inches tall, Zizi proved to be an instant hit with the audience. The Watch Committee banned her in the 1950s when we played Birmingham Hippodrome - for kissing male members of the audience - making instant news headlines and greatly increasing our revenue and profit that year!"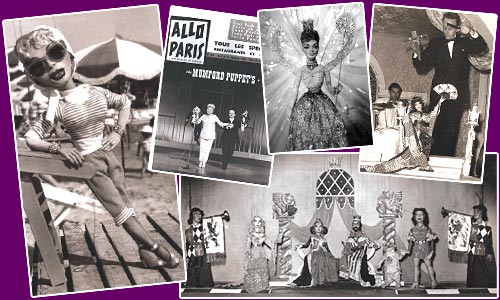 Frank & Maisie Mumford's long and distinguished career included many highlights with performances for Royalty, numerous television appearances and design and costume work for other high-profile shows. Most recently, Frank has appeared at the Leeds City Varieties Theatre, in their Annual revival of traditional Music Hall.